Register Exam.
a. Login.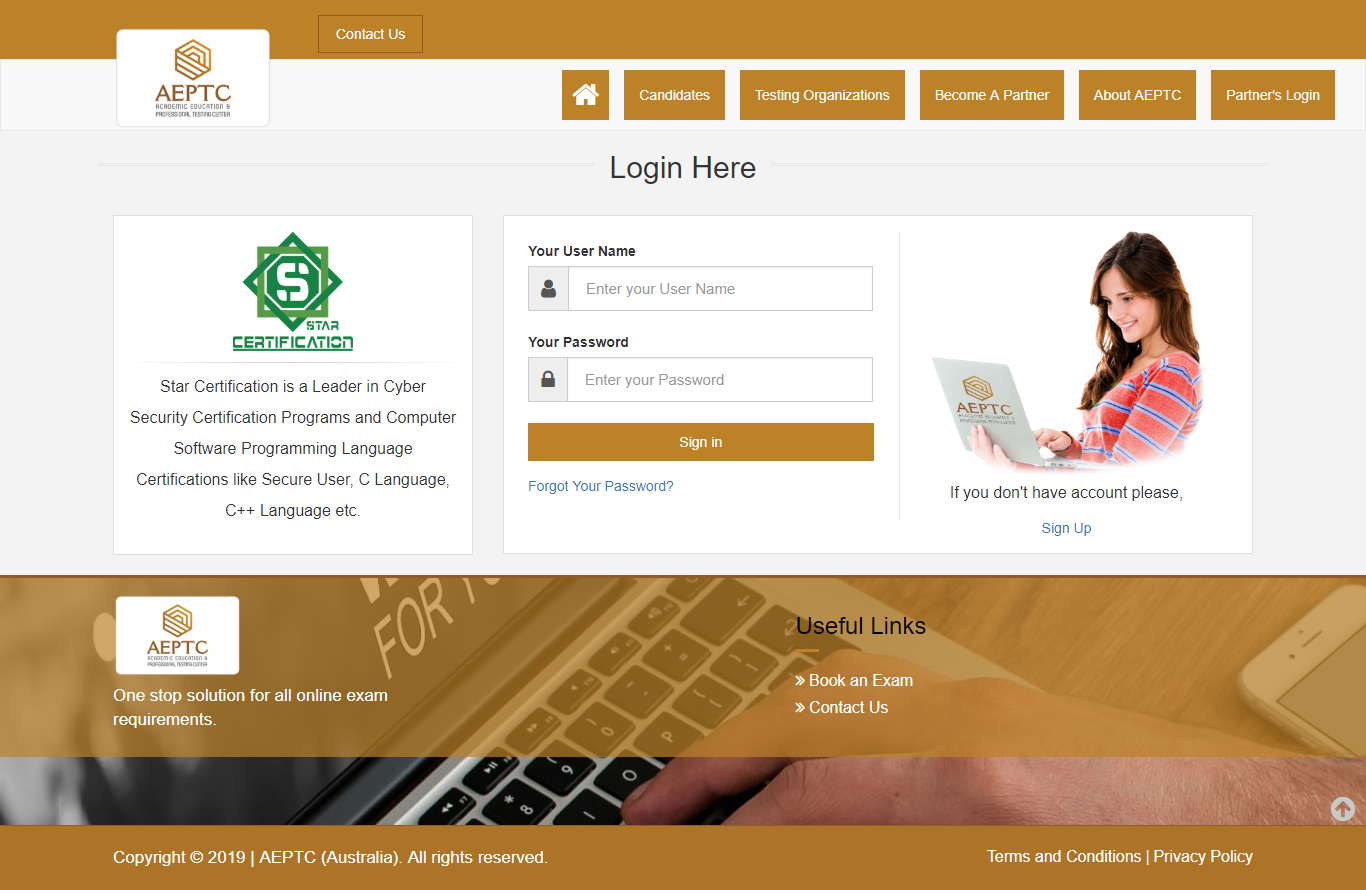 b. Select Certification, Subject, Country, Examination Center and click search then click Next.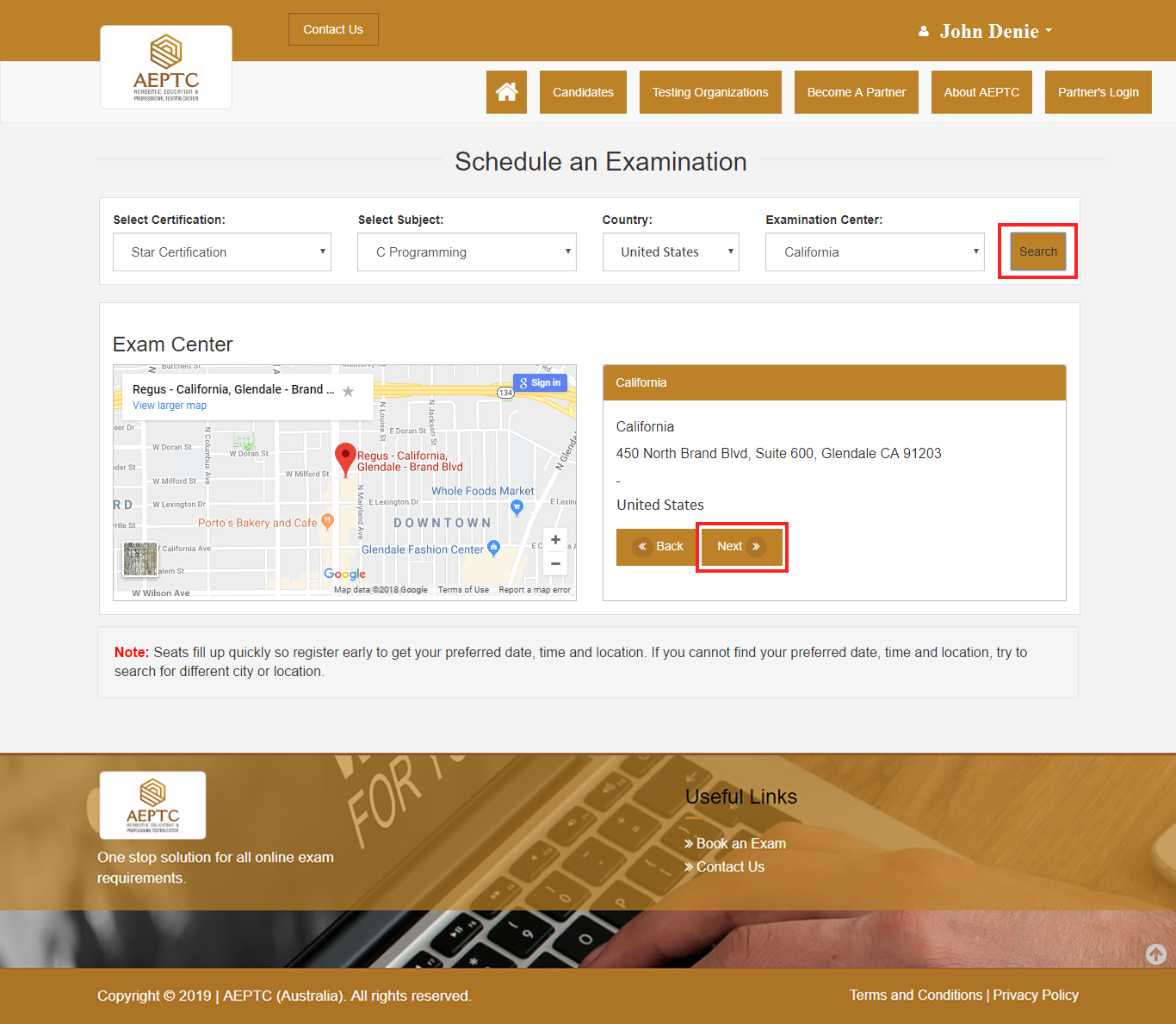 c. Select date and time click Next.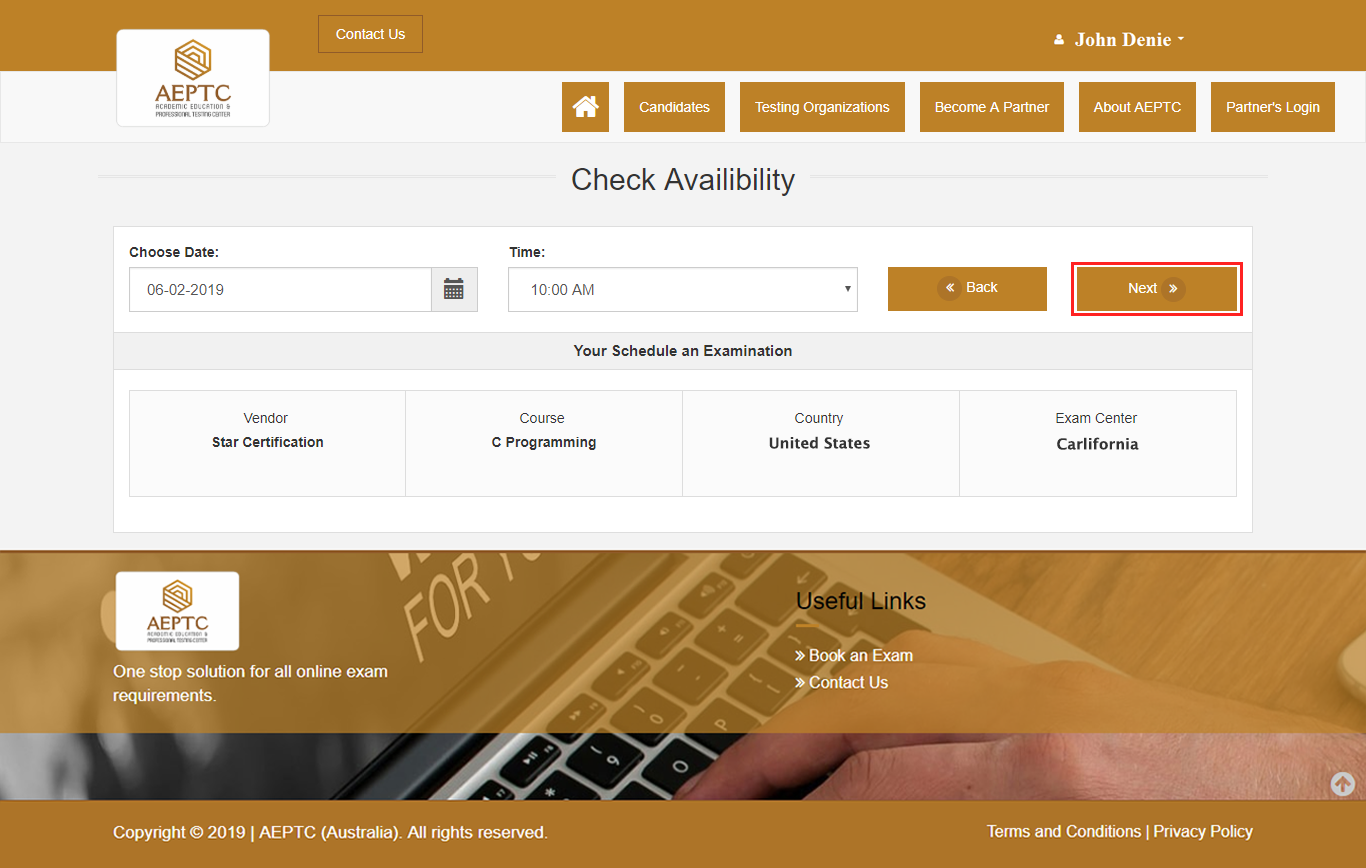 d. Read privacy policy, agree and click Next.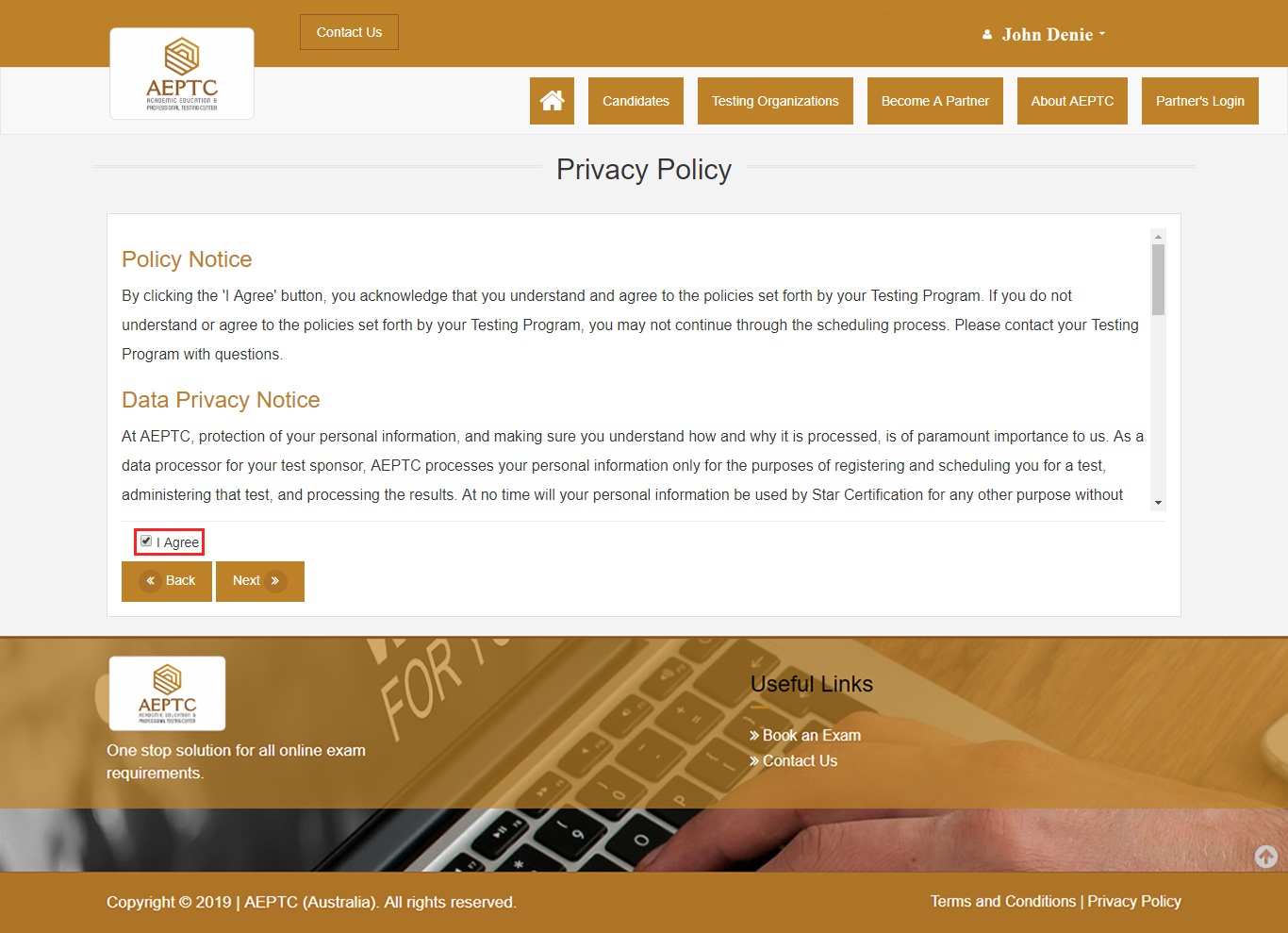 e. Enter voucher code provided by your Exam Center / Vendor and click Next.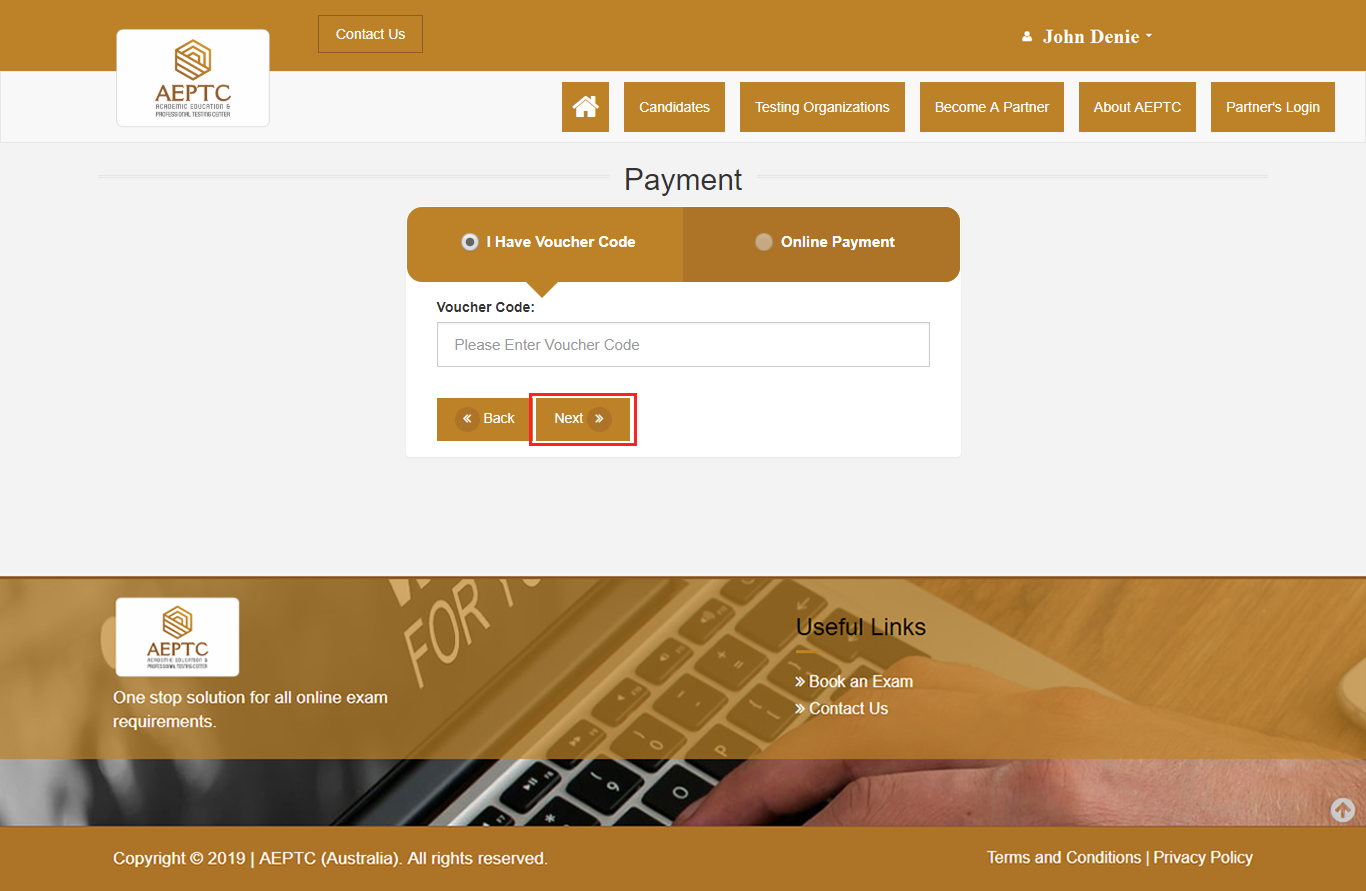 f. Now your exam is registered please check your e-mail for exam details.